The Five-Step Guide to Turning Online Phone Leads Into Customers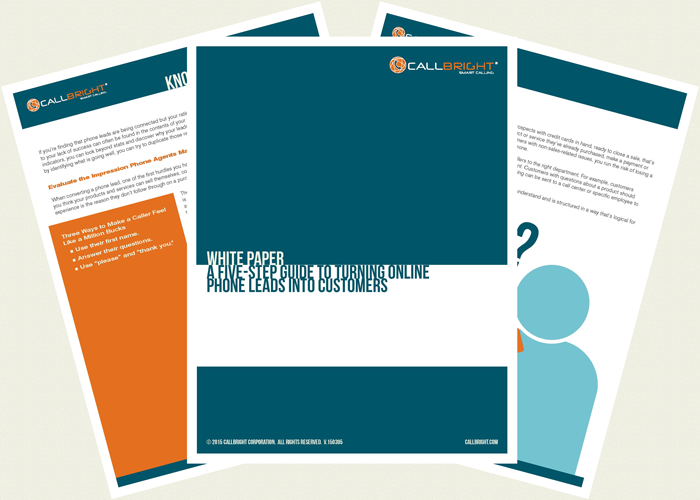 We love the number five. Don't you? Break a complicated process down into five steps, and suddenly it seems so simple. That's exactly what we've done in our latest white paper about turning online phone leads into new customers. Download the white paper to find out what five steps you need to follow.
Here's a little sneak peek at some of the things you'll learn how to do:
Optimize campaigns for phone calls

Use call management tools to help you convert callers

Identify problems in the call conversion process

Analyze call metrics

Identify the essential elements of closed-loop marketing solutions for converting phone calls
Fill out the form to get started now!
Share This!